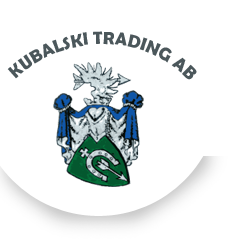 No middlemen

 

Quality

Products we have helped with

Kubalski Trading Ltd goes directly to the correct supplier without intermediaries.


We will help you create your parts/products at the right price with the desired quality. We take full responsibility from door to door.


We help you from idea to product. Learn how the process works, see below.

In our network of Chinese suppliers and manufacturers you find high skills and product knowledge.


We ensure that our partners are working for renowned quality, with a minimum of ISO 9001 as the base, the production tools are of high standard and modern CAD systems are in use.

· Production tooling for die casting in for example aluminum, brass, zinc and magnesium 
· Stamp tooling
· Steel castings
· Design moulds for rubber and plastic
· Machining
· Casting and machining of stainless steel
· Installation of parts or complete units
· Electronic components
· Die cast parts with associated surface treatment
· Welded constructions

· Heating elements

· Safety boxes, cash- and anti-theft boxes
· Gas cylinders (steel cans, containers, stainless steel tanks)
· Electric motors and drivers
· Textile products (in our network, we have skilled seamstresses who produce everything from promotional clothing and blankets to dog and horse items)
· Paper products (coasters, napkins, pads, printed products)
· Complete products and related procurement and testing
· Prototypes of all kinds
First step

 

Second step

You, the customer, send the information to us on your part/product that you want to manufacture in China and/or India. It may be a drawing, table of contents, outline, pattern, or a physical product.

We identify which of our suppliers/producers is best suited to your product.

We send out a inquiry to the selected suppliers/manufacturers.

We will get back to you with a quote.

 

This is absolutely free!

When we receive approval from you on the offer, we create a first sample, and our cooperation begins. Exciting!

We will be your contact with the selected supplier/manufacturer and will be responsible for ordering from door to door. We also handle warehousing, packaging and transport, if desired.